Alpe d'Huez Ascent
The 'Mythical Ascent' of Alpe d'Huez is a true King of the Mountains Time Trial.  The record stands at 38 minutes – Marco Pantani, please note that the exact times are questionable because since they first started recording official times they altered the starting point from the 'round-a-bout 700 metres before the start' to the NOW OFFICIAL START which is marked on the road with road markings and the signpost.  Secondly most of the pre 2010 times are tarnished by the 'drug era', but there are plenty of clean ride times around the 40 minute mark and so this is the benchmark for the very best in the world.  So why not pit yourself against the very best!
Calculate your Average Power Output          Average Power Output up the Alpe d'Huez Ascent
Watch Alpe d'Huez BBC Short DVD
(power calculations made on the assumption each riders bike equalled 9kg)
Our previous guests…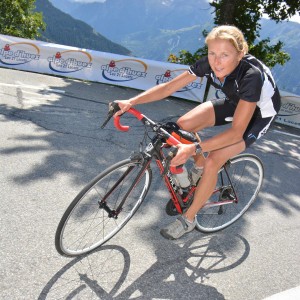 Sara Ferguson
Age:  44          Wt:  50kg
Time: 58 Minutes
Ave Power: 207 watts
Target: To win the annual run up ADH in a time of 55 minutes!  More training required then!"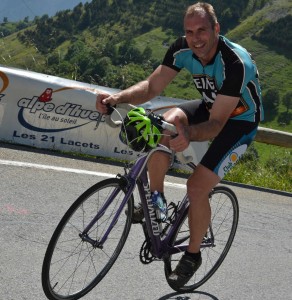 Tim Ferguson
Age: 44   Wt:  83kg
Time:  1 hour 10 minutes
Ave Power: 255 watts
Target: Hit the hour mark!  Tim needs to increase his average power output to 295 watts.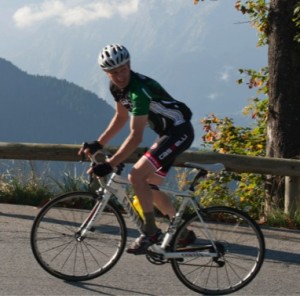 Steve Banks
Age:  50          Wt:  66kg
Time: 58 Minutes
Ave Power: 242 watts
Target:  Wants to hit 55 minutes
needing a power output of 257
watts.  In his words "I'll get there
when the planets align and EPO is legitimised"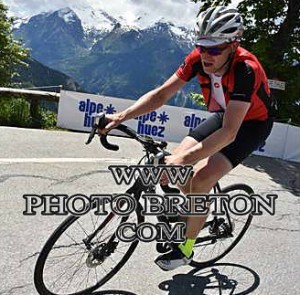 Ian Blacktop
Age   Wt
Time:  1 hour 8 mins (inc
3 mins in wrong direction)
Ave Power:
Target: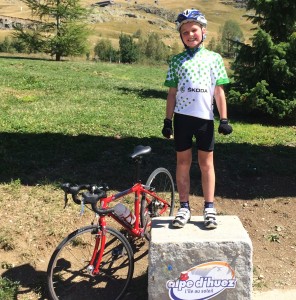 Cat Ferguson
Age:  9  Wt:  31kg
Time:  1 hour 56 mins
Ave Power:  66 watts
Target:  1 hour 45 mins in
summer 2016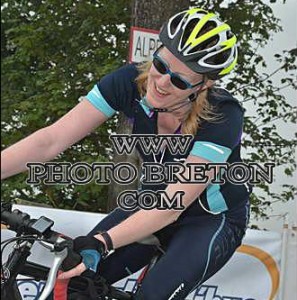 Zoe Hopkins
Age:  42          Wt:  60kg
Time: 1 hour 50 Minutes
Ave Power:  121 watts
Target:  In her words
"Do it again on 10 beers!"